The AMAT 0 and AMAT 1 Heat Exchangers are excellent candidates for professional rebuilding. XL Technology's proprietary rebuilding process allows us to refurbish these subsystems to OEM or better specifications. Our expert technicians carefully disassemble, inspect, clean, rebuild, reassemble and thoroughly test each Heat Exchanger. XL Technology provides a six month warranty on these refurbished units. Call us for availability of "in stock" rebuilt units or information about our "fast turn around" program for your own Heat Exchanger.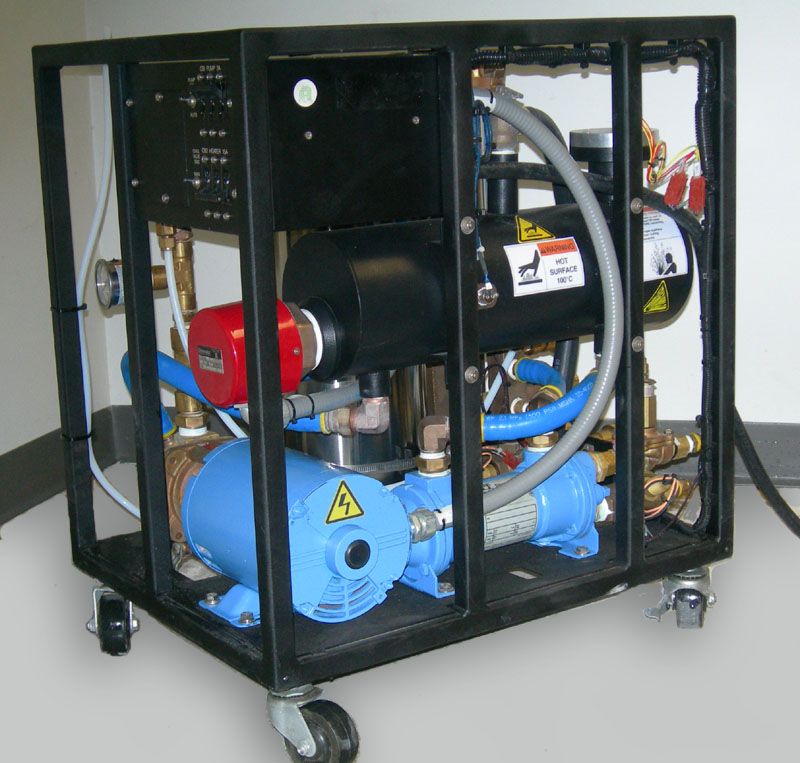 Key Customer Benefits
Significant savings compared to new OEM products
Excellent turn around time
Program flexibility to meet customer needs
Outstanding product quality and process
Core exchange credit available
XL Technology Refurbishment Process
Disassemble to Frame
Clean, sand and refinish frame
Inspect each part and replace with new parts as needed
The following parts are replaced regardless of condition:
Quick Disconnects
Hoses
Filter
DI Water Sensor
Rebuild the following assemblies with new seals, bushings, bearing, o-rings etc.
Water pump
Pump Motor
Chilled Water Valve
Flow switch
Clean, inspect and replace other parts as necessary.
Plumbing Fittings
Pneumatic Fittings
Heater Element
Roto-meters
Float Switches
Temperature Sensor
Contactors
Circuit Breakers
Electrical Interface